You Options for Breast Enhancement
Given the technological and intellectual advancements to date, it is no wonder that we are faced with a variety of options for almost every concern or issue. An example of this is the ease and availability of numerous breast enhancement options. Although most people automatically think of surgery when they think of breast enhancement, there are many other ways to enhance women's breasts.
Pushup Bras
Push-up bras temporarily improve and perk up the visage of your breasts. Very few people would be able to see if they are the real thing or not. Pushup bras of varying prices can be found in big box stores, department stores, and lingerie shops. The main issue with push-up bras is that they can feel uncomfortable when worn for a long period of time. Many women wear the wrong size bra, which can increase the discomfort and in rare instances, wearing a too-small push-up bra can result in blood clots. There is also the reality that push-up bras are simply a provisional answer to enhancing one's bust size; the second the bra comes off, your bust is back to normal.
Breast Augmentation Surgeries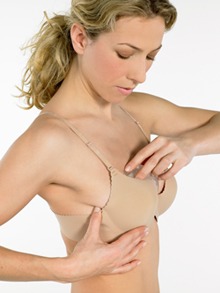 Breast augmentation surgery, also known as mammoplasty, relies on silicone or saline implants to enlarge the size of the breast. Women who want to repair their breast after an injury or a mastectomy also choose to undergo this procedure. It is one of the most commonly performed cosmetic surgeries to date.
Breast augmentation surgery carries similar health risks common to other kinds of surgery – breast implants risks include nausea, vomiting, bleeding, pain and infection. In addition to these common complications, breast implants can lead to difficulty breast feeding, numbness or loss of sensation, wrinkling of skin, thinning of breast tissue and asymmetry. That's not to mention the potential of the implant collapsing, rupturing or contracting, which may cause serious health complications.
Breast augmentation can cost anywhere from $5,000 to $7,000 for saline breast implants. Silicone gel implants, on the other hand, can cost you more than $6,500. This fee may or may not include doctor's fees, follow-up visits, anesthesia, the implants themselves, and a special bra used after the surgery.
Breast Pumps
Breast pumps are devices which use vacuum pressure to encourage tissue expansion. There are two types of breast pumps: manual and electric.  In order to see a gain in cup size, you must use the breast pump for many hours daily over 10-14 weeks. In addition, many of the gains are temporary and will be lost if pumping is discontinued.
Breast Enhancement Pills
Breast enhancement pills are commonly made from natural ingredients, ensuring that they have few if any side effects. Natural breast enhancement pills contain herbs that mimic your body's hormonal fluctuations to increase cellular reproduction within the breast tissue. Using a natural breast enhancement supplement provides you with many of the benefits of hormonal treatment without the negative side effects or the time-consuming doctor's visits.
Click here to see our reviews of the top breast enhancement pills on the market.
Breast Enhancement Creams
Just like breast enhancement pills, breast enhancement creams contain herbal ingredients that stimulate the development of breast tissue.  The topical delivery system bypasses the digestive tract, allowing more of the herbal ingredients to be used within the breast itself.  Many breast enhancement creams are designed as part of a larger breast enhancement system, which typically employs both a cream and pills to deliver optimal results.
Click here to see our reviews of the top breast enhancement creams on the market.
All in all, we can surmise from these options that pills and creams are the safest, most natural and most affordable alternatives to invasive surgery or temporary breast enhancement provisions.  Now that you know why you should choose a natural breast enhancement product, it's time to find the one that is right for you. Read through our product reviews and discover the solution that is right for you.